This car is long, wide and the interior is very luxury. It is the latest Jaguar XJL and wearing a coat of glossy black paint work. The surface of the car is marred and the condition of the paint work requires paint correction work. Enough said, let's take a look at the pictures.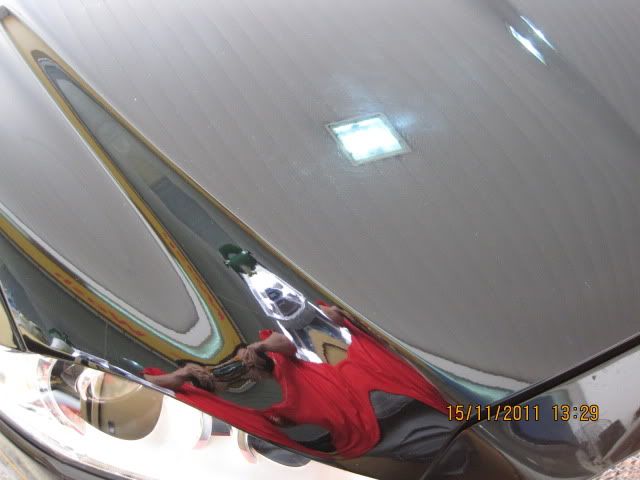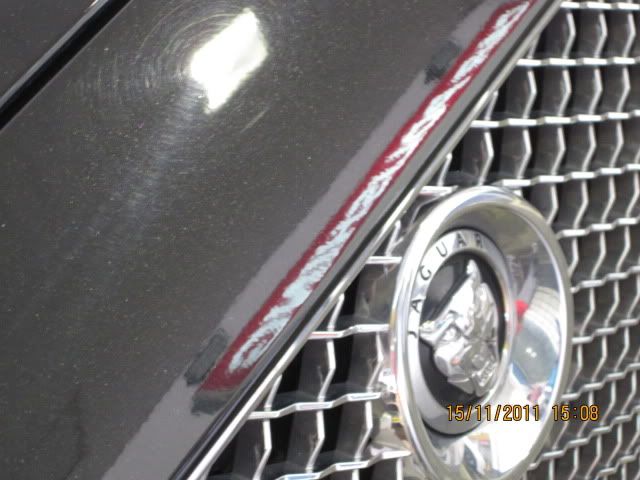 Here comes the heart ache of the polishing/ grooming session, part of this beautify car was brushed against another object/ wall and the incident had left these scratches at the front right door and the front right fender. The owner request the damage area to be polish out as it is really an eyesore.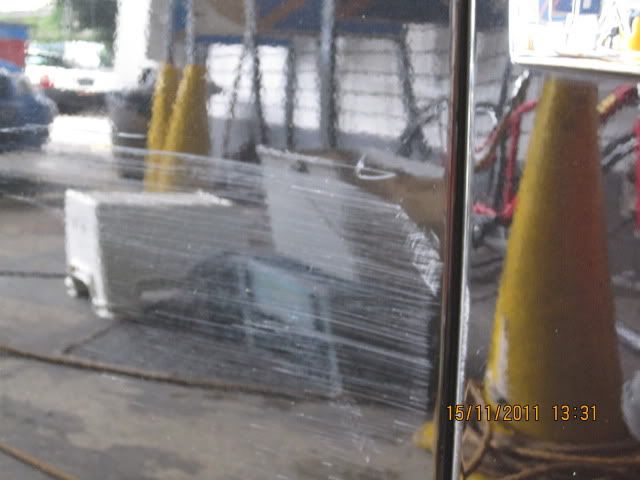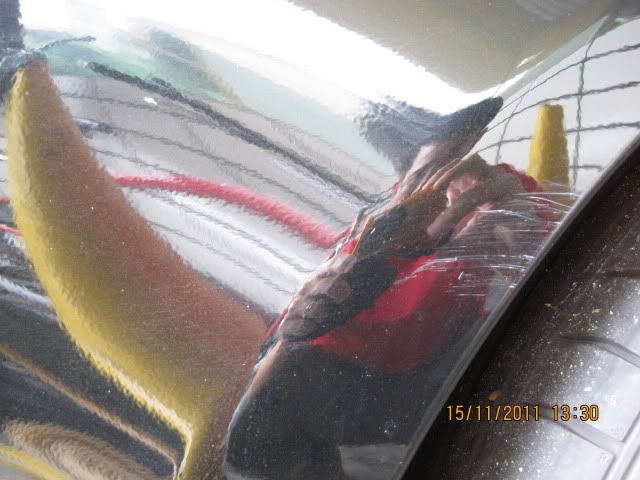 After my initial assessment, i told the owner that the restoration work on the scratched area is a challenge as some of the scratch marks look deep and bad. No promise on the end result but we'll do our best to sort it out.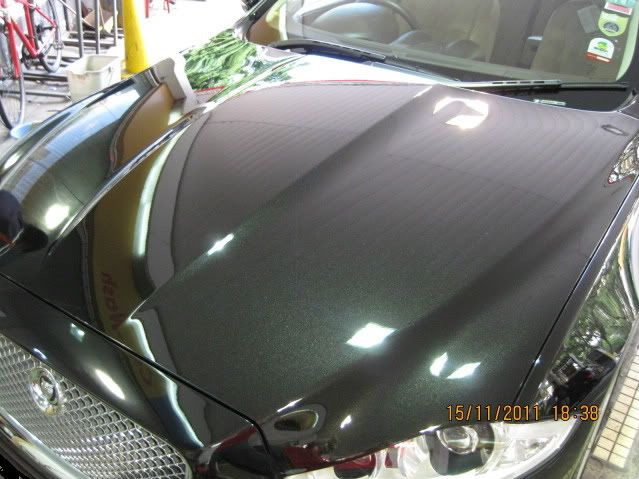 After more than 5 hours of machine and hand buffing work, i would say this cat is getting better in shape and ready to pounce.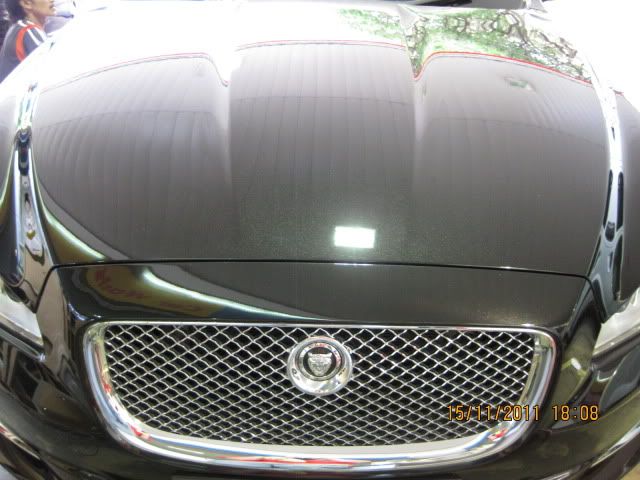 Some more pictures took towards the end of the session.
Miraculously, we managed to restore this scratched portion.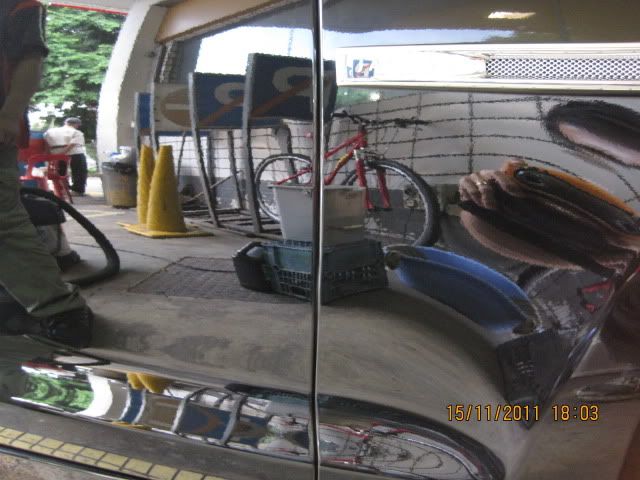 About the restoration work on the badly scratched area, i could only say that perhaps that day is a lucky day for this XJL's owner.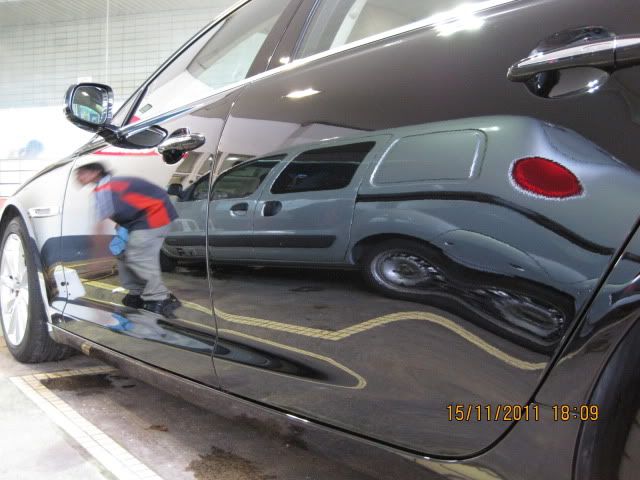 My boy busy with his final routine check around the car, just look at the magnitude of this car's length.
XJL is "Ready 2 Pounce"... lolz.
Beautify car restored to immaculate condition again, thank you for viewing.